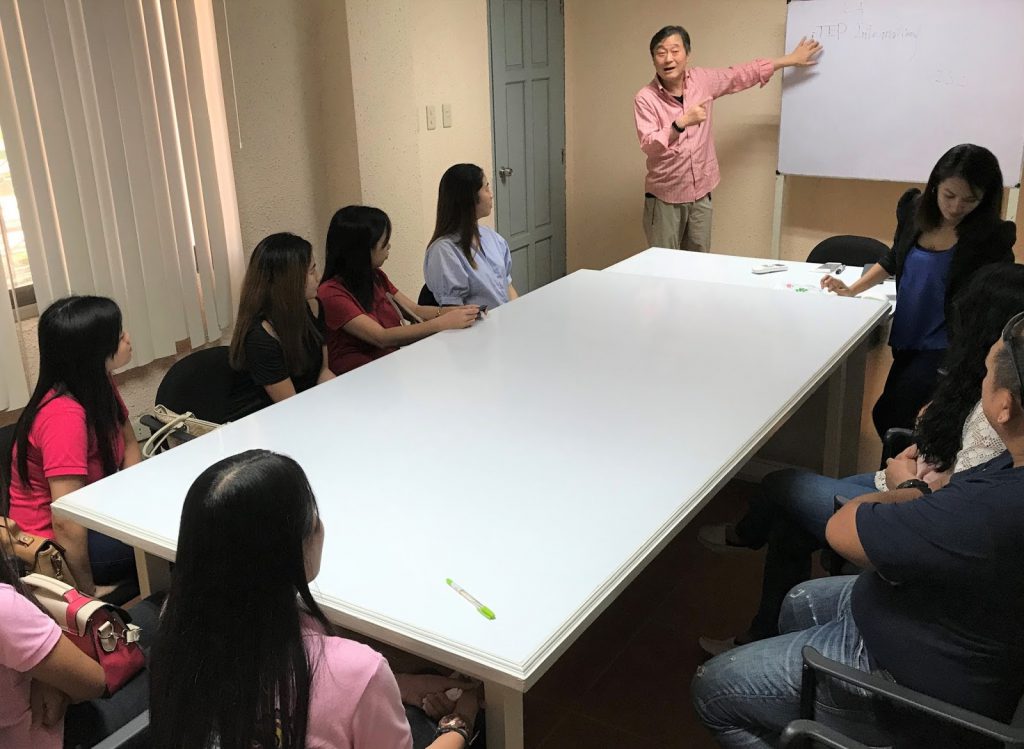 "Filipino is also designated, along with English, as an official language of Philippine.It is the standard resister of the Tagalog language.Tagalog is among the 185 languages ​​of the Philippines identified in the Ethnologue."
(Filipino is the official language of the Philippines alongside the standardized English of Tagalog. However, Tagalog is among the 185 languages ​​spoken in the Philippines recognized by Ethnolog, a publication about the languages ​​of the world. It's one language.)
---
Six hours north of Manila, we're in the town of Lingayen.
This is the third business trip already.
Two and a half hours down the expressway north of Manila, and drive west through the idyllic countryside, villages and towns while observing the gentle mountains on your right.
At the first time, I left the station on a weekday morning, so I got into a traffic jam in Manila and spent more than 7 hours going there.
In addition, I left Manila this early Sunday morning.
It was really smooth halfway.
However, when you get off the highway and drive on a general road, you first encounter a row of funeral cars, then a traffic jam of road construction, and a row of cars of various ceremonies such as churches, and you are forced to drive a lot of times. I will.
It's ironic that local cities have more congestion on Sundays.
Lingayen is the capital of Pangasinan Province.
It's a scenic local city with a long beach facing Lingayen Bay.
It is known not only for fish farming but also for producing wooden furniture.
It is also known as the place where Japanese and American troops engaged in fierce battles during World War II.
My job here is to find a good and serious Skype English conversation teacher.
Now in Japan, an English conversation teacher is required.
There is a shortage of people who can teach English for children and conversation for junior high and high school students, and even correct English sentences.
Since the Philippines was originally an American colony, many people speak English.
In the first place, each of the 8,000 islands that make up the Philippines has its own culture, and the language varies from place to place.
It's a little exaggeration to say that English is a language commonly spoken throughout the Philippines, but that's also the reality.
Originally the common language in the Philippines was Tagalog, which is spoken around Manila.
In fact, Tagalog has also been improved as a language shared by Filipinos and is now given the name Filipino.
However, in the Philippines, various languages ​​whose grammar and expressions are different from Tagalog coexist.
Although it is a second language for Filipinos, English is nothing but a language spoken in public places at the national level.
However, it remains doubtful that Filipino English is as high quality as a country that uses so-called English as its primary language.
Recently, I see a lot of English conversation courses that connect Japan with Skype on Cebu Island, etc., but they are certainly the best people to improve the speaking ability of Japanese people.
Especially when it comes to children's English, the bright temperament of the Filipino people is the best way for them to have fun learning English.
However, it is not true that many Filipino teachers are fluent in reading and writing at the same level as utterances.
Therefore, in order to find excellent human resources who can handle all four English skills, I travel all the way to Lingayen.
There is a reason.
In the Philippines, urban areas such as Manila and Cebu are similar to other parts of Asia, where higher wages are demanded and people frequently change jobs.
The competition in the human resources market is becoming more intense.
However, the situation is different in remote areas like Pangasinan.
Moreover, the people living here work diligently to support their families.
The level of English is also quite high for some people, and the people we work with now have comprehensive English skills that are second to none compared to American English teachers.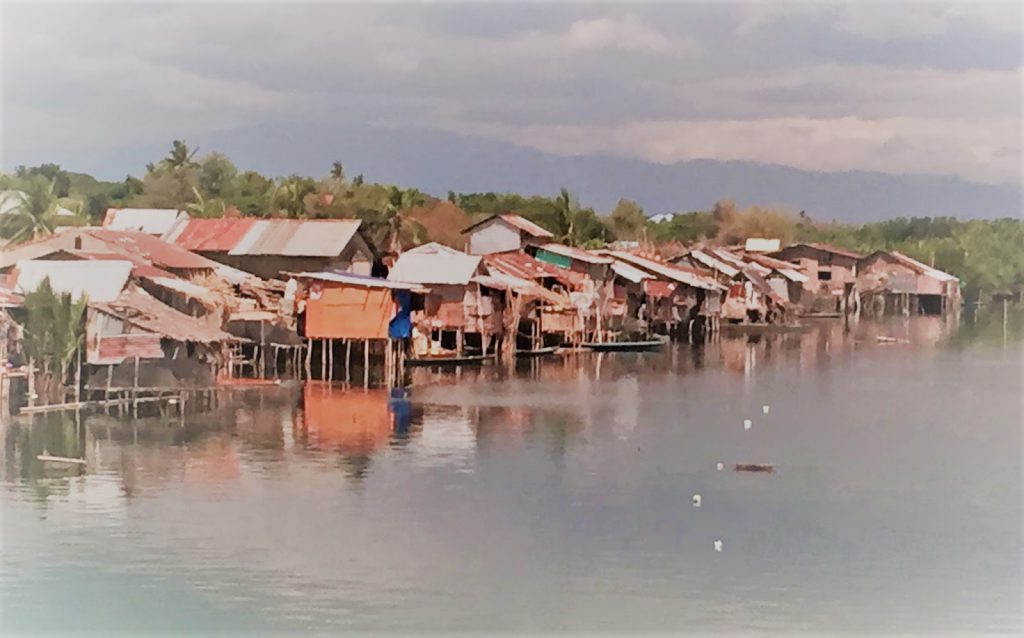 I visited an English teacher's house who works in Lingayen.
His village is about 30 minutes by car from the city.
There is no water supply there and people live in well water.
The main industries of the village facing the river are agriculture and river fishing.
People live in houses with woven palm leaf roofs.
Since there are only elementary schools in the village, excellent students receive secondary and higher education in Lingayen.
And becoming an English teacher and teaching at a public high school is the best status symbol for them.
フィリピンは3月を過ぎると熱くなり、4月から5月にかけて熱暑に見舞われます。そんな南国の強い陽射が傾く頃、リンガエンでの仕事のあと、隣町のダグパン(Dagupan)の宿に泊まります。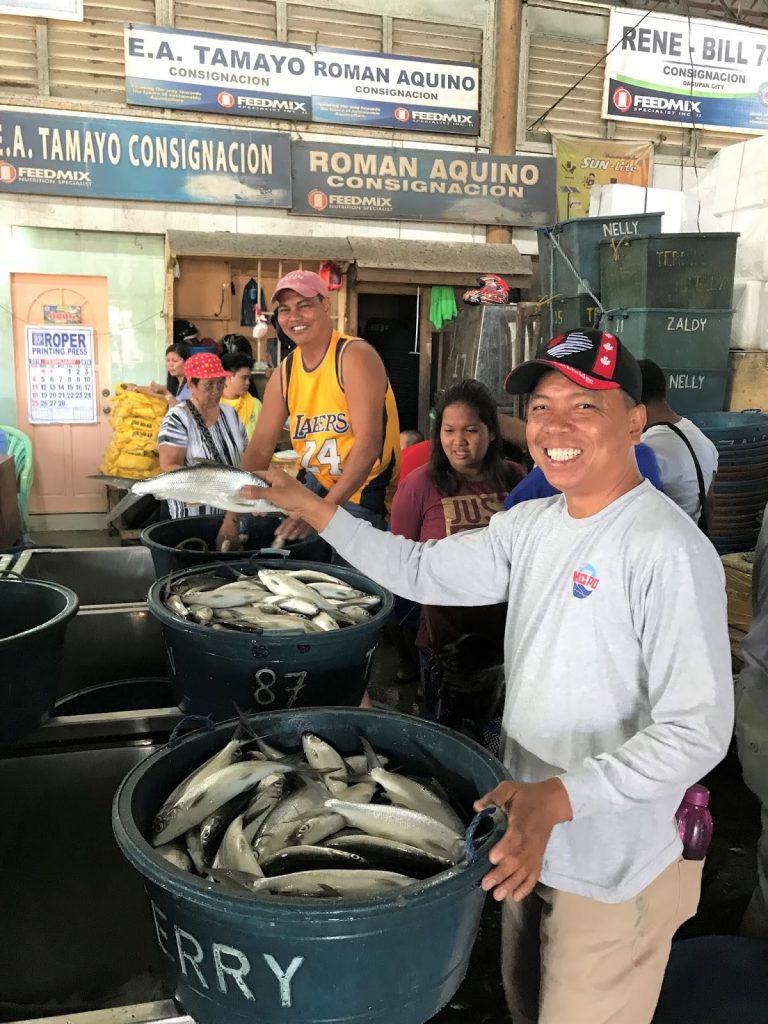 翌朝、仕事の前にそこの魚市場を訪ねました。朝水揚げされた見事な魚があちこちで威勢よく売られていました。
リンガエンまでのタクシーの運転手にその話をすると、彼も副業で魚の養殖をしているとのこと。
複数の仕事を持って生計をたてるのは、フィリピンではごく当たり前のことなのです。英語教師の多くも例外ではありません。
物価はだんだんと上がるものの、賃金が追いつかない。それはマニラなどの都会に限らず、こののどかな地方都市でも同様なのです。
* * *
アジアの人々と働くこと
『なぜ銀座のデパートはアジア系スタッフだけで最高のおもてなしを実現できるのか!?』千葉祐大 (著者)
価値観の違うメンバーを戦力化するための17のルール!
訪日外国人の数が、毎年過去最高を記録している現在の日本。お客さまが外国人であれば、接客する側も言葉や文化を理解している同国人のほうがいいと考えるのは当然のこと。
しかし、「はたして外国人に、日本人と同じレベルのおもてなしを実践することができるのか」「どうやって、外国人におもてなしの教育をすればいいのか」と、懸念や疑問を持つ現場関係者が多いのも事実です。
本書は、外国人とりわけアジア系人材を、おもてなし提供者として育成する教育方法について、銀座のデパートで実際に行われている事例を取り上げながら、詳しく解説します。
留学で成功するために!
" Reversal study abroad " Mikio Takano (Author)
Grab it through study abroad! Opportunity for life reversal.
"Study Abroad" is not just for the best elites. Whether you are a student, a member of society, or a middle-aged or older person, studying abroad can be a solution for anyone who is in a negative situation in their lives.
This book introduces various forms of study abroad to "reverse" your life, with specific examples. Mikio Takano, a JACSAC accredited study abroad counselor, will teach you how and how to prepare yourself for failure!